criggie.org.nz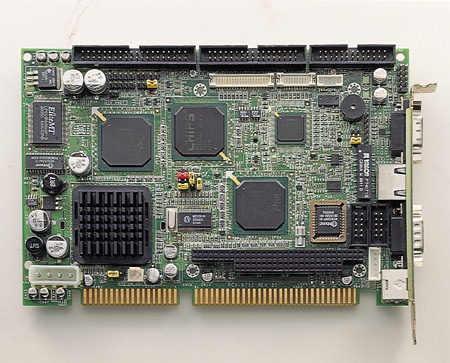 I had one of these for a while - was intending to mount it in the car and do GPS stuff. Worked fine, if a little slow. However consumer GPS have come down in price to the point this is silly expensive. So I flogged it on trademe for a few bucks. Was an excellent learning experience though.
Motherboard Manual PDF
PDF on random vibration test
PDF on low temperature test
PDF on high temperature test
PDF on thermal shock tests
PDF on drop tests
PDF on Random vibrations test
PDF on temp and humidity
EXE
PDF on compatibility
zip, LAN driver
zip, LAN driver
PDF on 35 degrees C test
PDF on MTBF
PDF on minus 40 degrees C MTBF
PDF on 85 degrees C MTBS
PDF glossy - two page brief
PDF Users Manual
PDF Startup Manual
ZIP of something Win95/98
ZIP of something NT related
PDF on MTBF
link to winCE
---
This file last modified Tuesday December 07, 2010

If you find something here useful, feel free to donate bitcoin: Donations address: 14LHst9s1UEh8NMem87qaEd9tJWSCiNt1x
.