criggie.org.nz
this page will never change
The short of it is, my Toshiba Libretto 110 was stolen before I ever received it.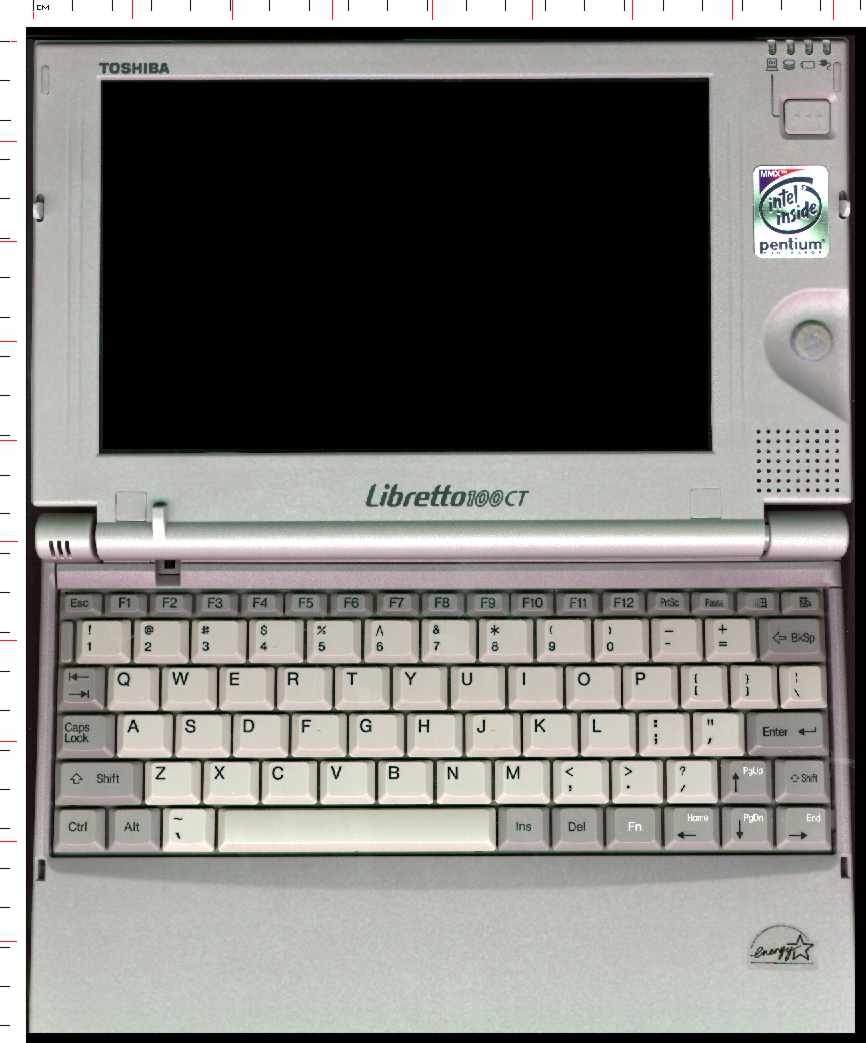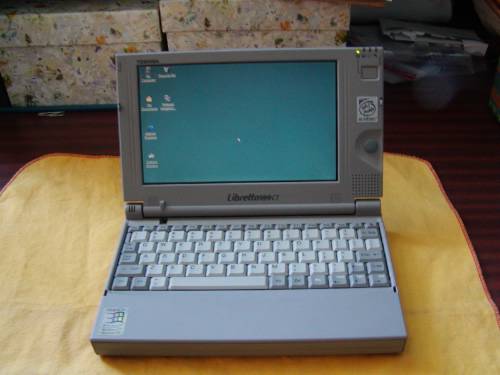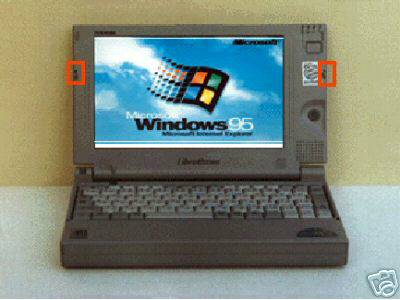 Click for bigger image.

This is the hardware
Toshiba Libretto 110, Intel Pentium 233Mhz with MMX (2.5v core) 32kb Level 1 cache memory, Intergrated co-processor
Memory (std/max RAM) 32MB 60ns EDO RAM standard 64MB 60ns EDO RAM maximum
Dimensions, 210mm x 35mm x 132mm Weight 950g
Hard Drive about 4 Gb
Diskette Drive 3.5" 1.44MB via PC Card
Graphics Neo Magic NM 2160, 2MB VRAM, PCI local bus support, BiTBLT hardware
Display, 7.1" Diagonal (16:9) Panoramic display size 800x480 pixel resolution
Colour black matrix TFT LCD upto 16.7 milliom colours
Simultaneous int/ext display mode Video Modes
Modes, 640x480, 800x480, 1024x768 all in 256/64k/16M colours int/ext/sim @ 85Hz Non-Interlaced external mode, 60Hz simultaneous mode.
Keyboard 82 keys with 12 function keys, Windows 95 keys, embedded numeric keypad, dedicated arrow keys
Integrated MousePoint on lid
Interfaces/Expansion Slots
Serial infrared (SIR) IrDA V 1.1 Compliant
2 x type II PC Card slots,32-bit cardbus enabled
Microphone/Speaker sockets
Via I/O adaptor (aka the mini port replicator)
RS-232C serial port (16550UART)
Centronics ECP parallel port
SVGA port
PS/2 keyboard/mouse port

Power Supply - Autosensing AC adaptor100/240v for world-wide usage Battery
Rechargeable removable Li-ion battery Up to 2 hours battery life
More details will be added over time. Any queries - email me from this mailer page
Pictures
Good lifesize picture of unit
Port Replicator Assembly diagram
Port Replicator Assembly diagram index
Libretto Assembly diagram
Libretto Assembly diagram index
Main Components (Japanese)
Line Diagram - PC Card Adapter
Line Diagram - Port Replicator
Links
Press Release (doc)
Press Release (pdf)
Linux on Libretto
Linux on Laptop's Toshiba page
Add a PS2 mouse to the Libretto
How to fix Sticky Mouse problems
External Libretto Battery
Make a power plug for the L100
Audio USB Dock /proc/cpuinfo /proc/interrupts lspci lsmod dmesg
This info is not available here because I've never seen the machine
Any queries - email me from this mailer page
---
This file last modified Friday July 14, 2017

If you find something here useful, feel free to donate bitcoin: Donations address: 14LHst9s1UEh8NMem87qaEd9tJWSCiNt1x
.