criggie.org.nz
Compaq Concerto 486 Laptop
486 DX 25
20 Mb ram
500 Mb 2.5" HDD (doesn't spin up)
Floppy drive
Two PCMCIA slots
Tablet pen and removable keyboard
PSU
This laptop is fairly old and well used now. It is one of the earliest tablet laptops, and comes with a pen to use in lieu of a mouse.
I have owned it for about five years, and once ran it non-stop for 500 days under linux, without a crash.
Click for full-sized picture.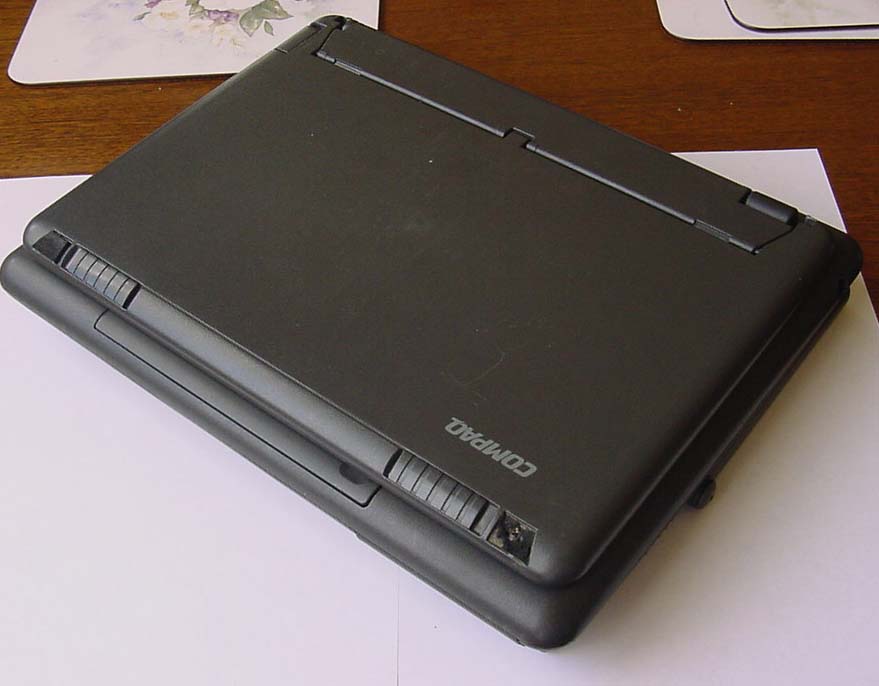 Closed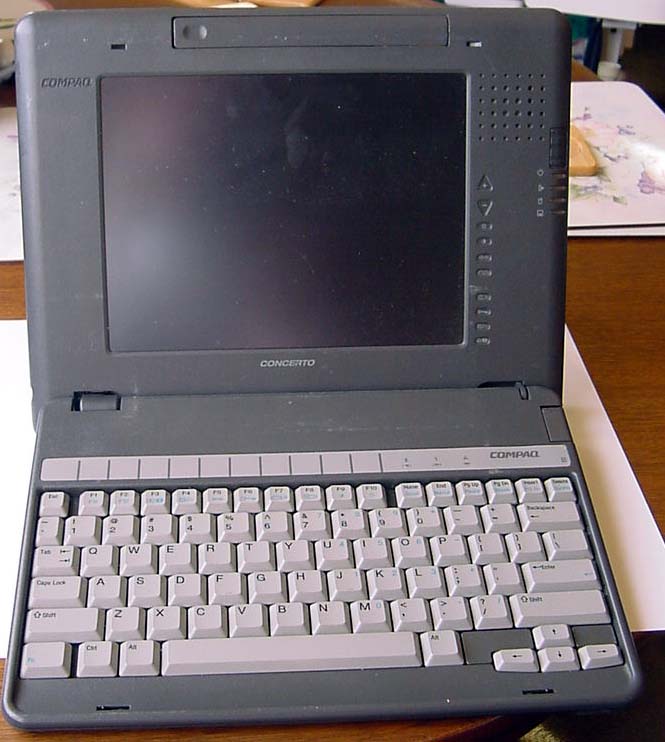 Open, looking conventional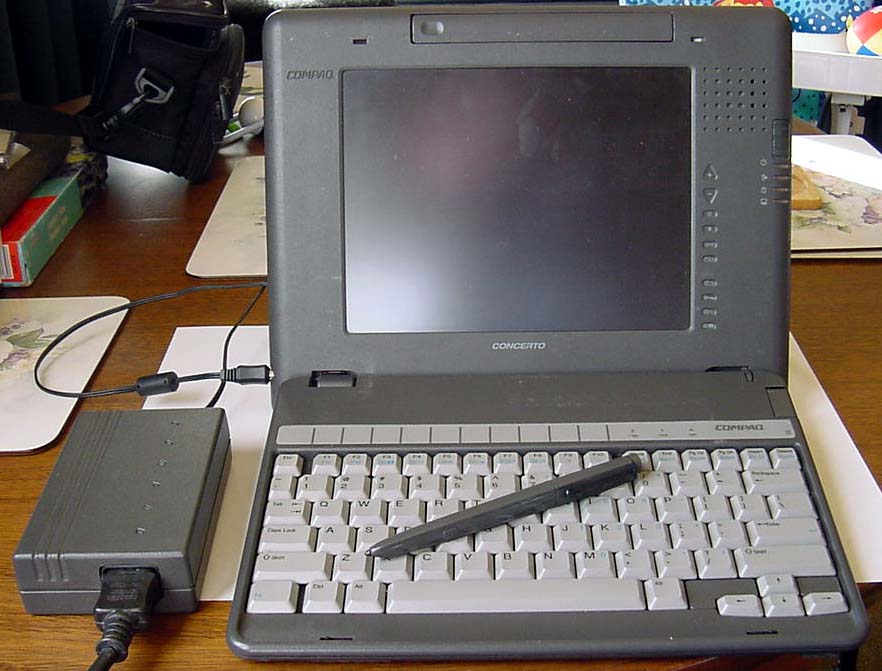 Open, with pen on keyboard. PSU to the left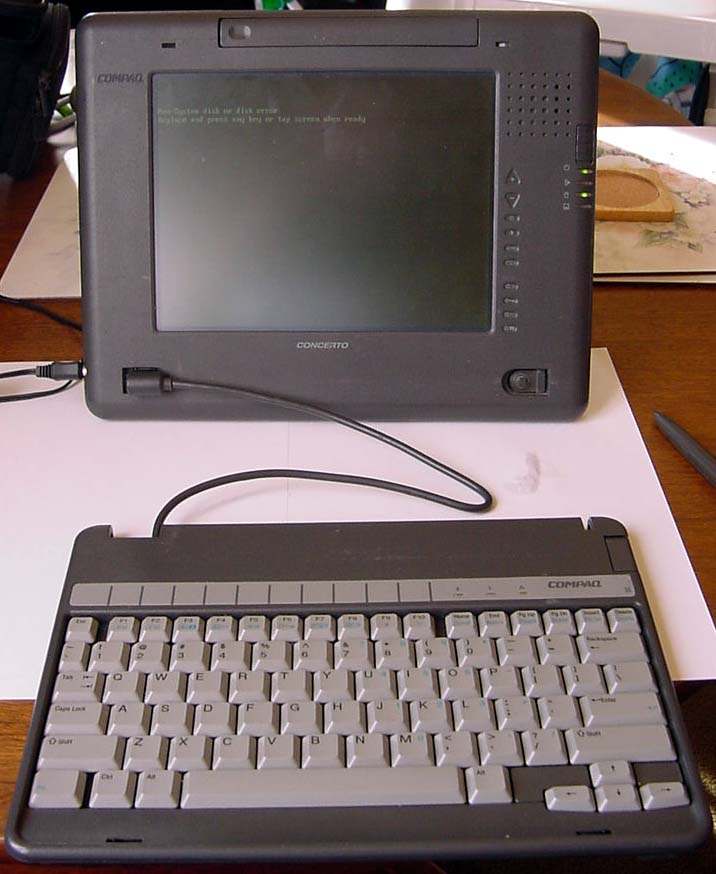 Open, keyboard connected but detatched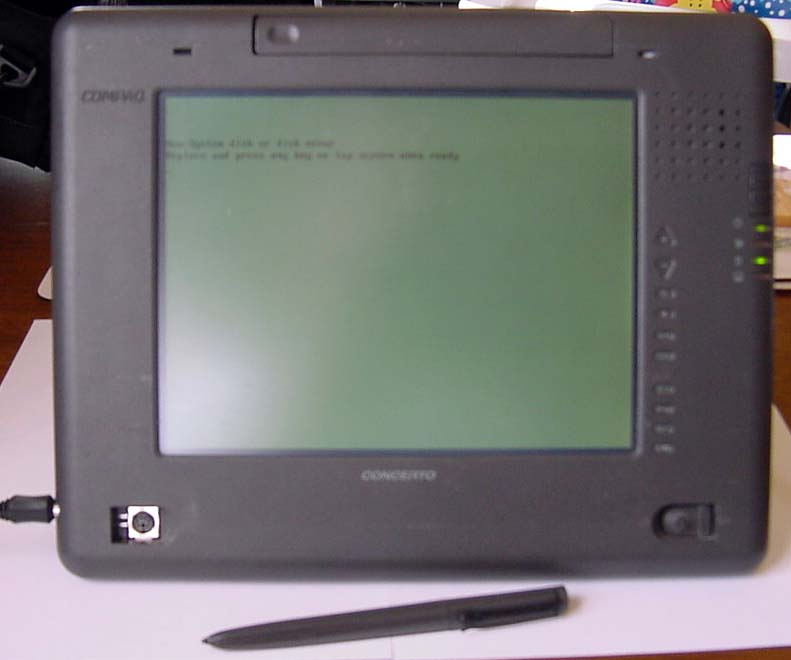 Tablet, keyboard removed.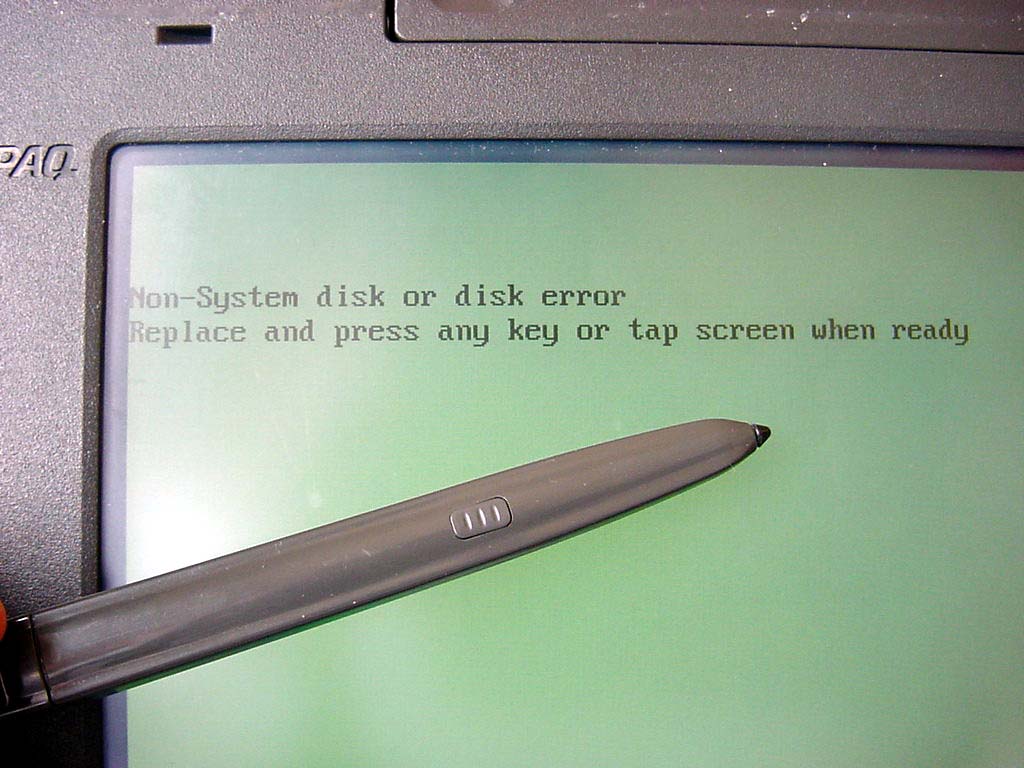 Even the BIOS knows about the pen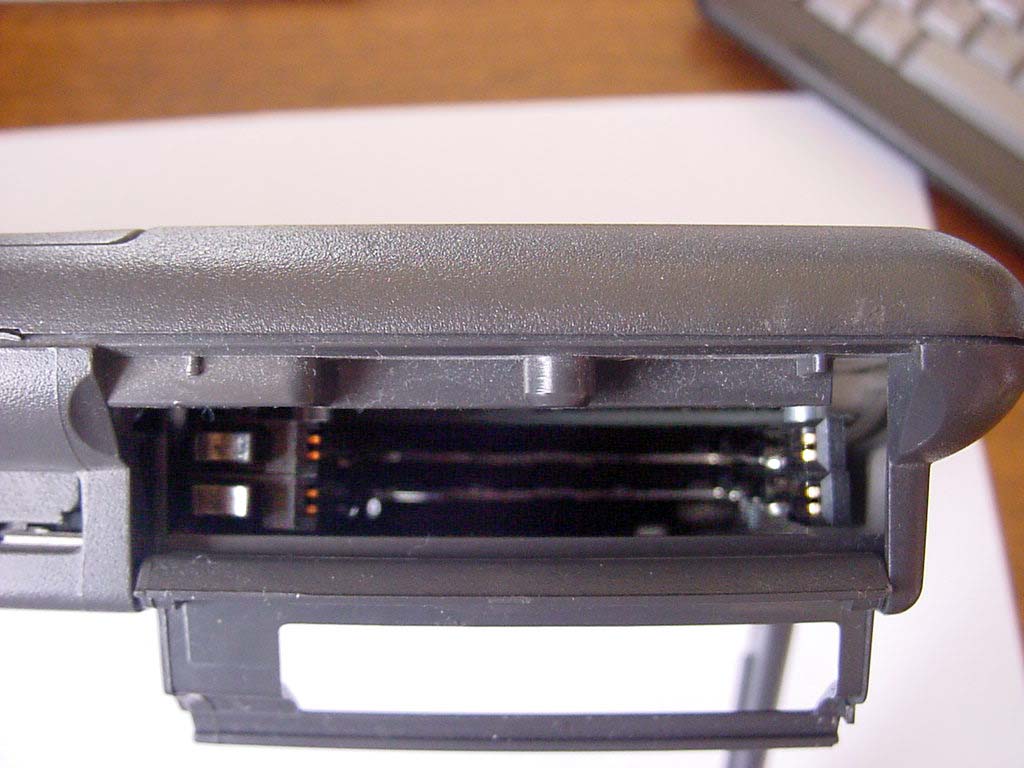 Closeup, PCMCIA slots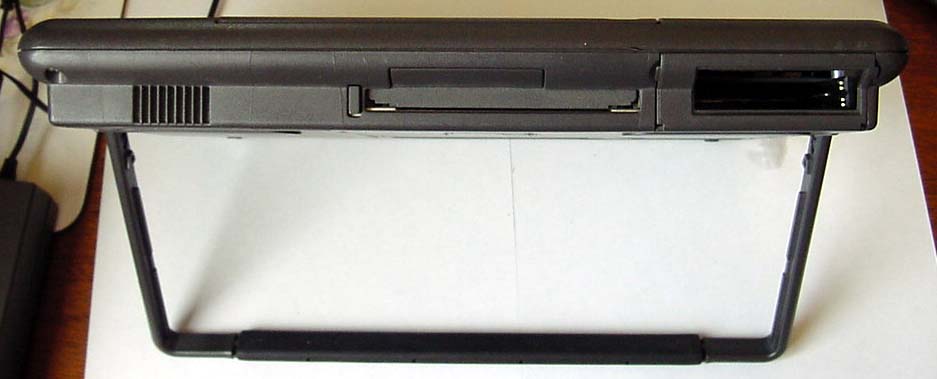 Top view, when open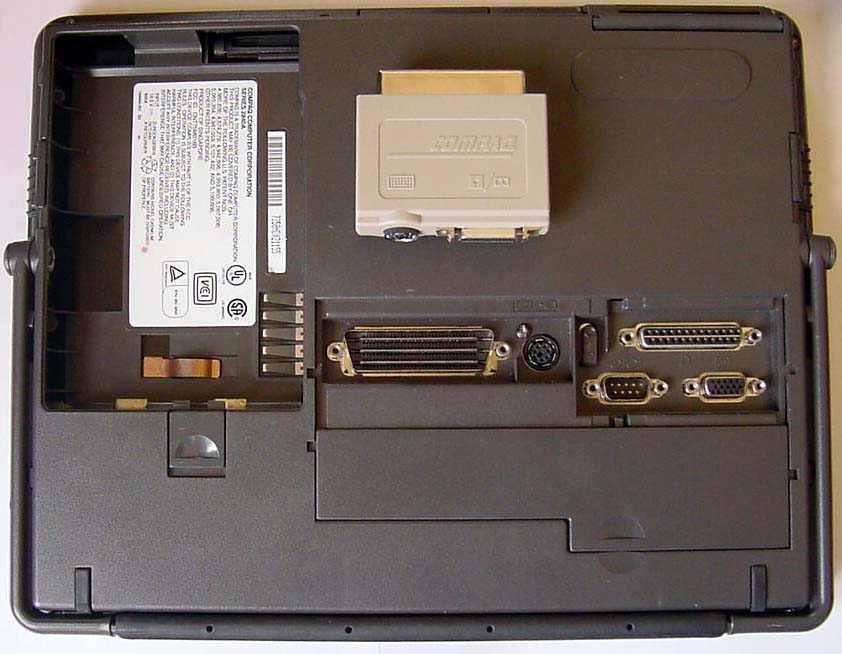 Rear view, battery removed and cover open. Sitting on top is a strange wee port expander I piced up separately, which provides a third PS/2 port and an odd port for a floppy or tape drive, according to the icon.

Concerto battery. Right now it holds no charge, but I have had it running off battery for three hours. I'm intending to exercise the battery and see if it will go better.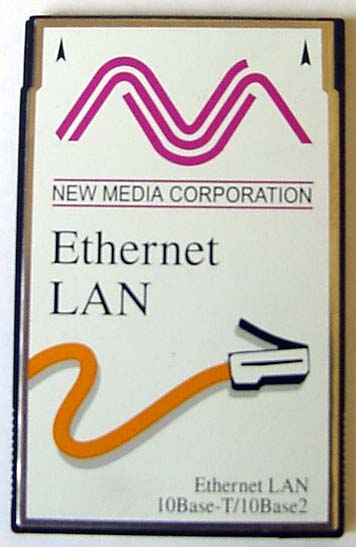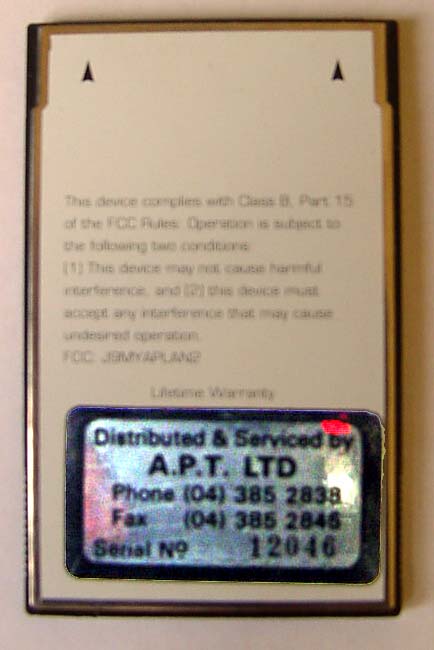 Front, back and top vew of a PCMCIA ethernet card. I have no dongle for this card.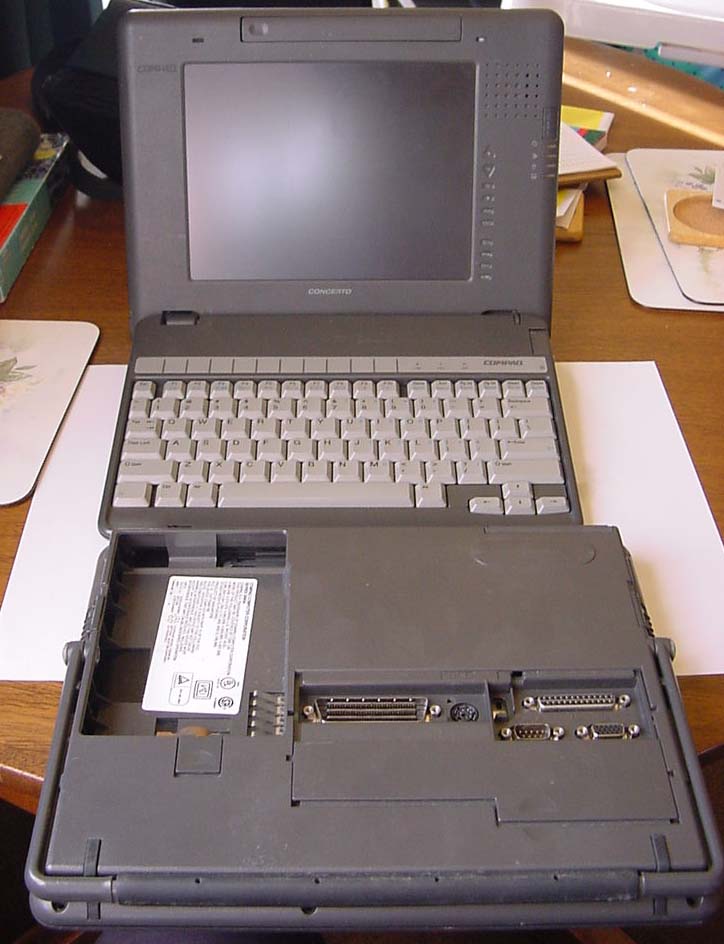 Complete machine and spare.

---
This file last modified Sunday January 23, 2005

If you find something here useful, feel free to donate bitcoin: Donations address: 14LHst9s1UEh8NMem87qaEd9tJWSCiNt1x
.