Newer Models (pentium class vintave, possibly up to PII)

Toshiba notebook BIOS password removal via Parallel Port

If you make a simple device that you connect to your parallel port, a lot of Toshiba computers remove the password when you boot it up. The device, named "loopback" by some, could be made out of any parallel wire with 25pins connectors. You should connect these pins:

1-5-10,
2-11,
3-17,
4-12,
6-16,
7-13,
8-14,
9-15


For those who care, what is connect to what

1-5-10, 1=Strob, 5 =data bit 3, 10 = ack
2-11, 2=data bit 0, 11=Busy
3-17, 3=data bit 1, 17=SLCT IN
4-12, 4=data bit 2, 12=Paper End
6-16, 6=data bit 4, 16=reset
7-13, 7=data bit 5, 13=SLCT (out)
8-14, 8=data bit 6, 14=Auto feed
9-15 9=data bit 7, n/c sometimes +5v

Strobe is an output, tell the printer when data is ready.
ACK is an input tell computer when printer has read the port.

All other pins can be program as input or outputs.
Except 15.

Printer Computer port
1 Strobe
2 Data bit 0
3 Data bit 1
4 Data bit 2
5 Data bit 3
6 Data bit 4
7 Data bit 5
8 Data bit 6
9 Data bit 7
10 ACK
11 Busy
12 Paper End
13 SLCT (out)
14 Auto feed
15 n/c sometimes +5v
16 Reset
17 SLCT IN

Rest 18-25 Gnd
Images
I've had a couple of requests for more information. Here's photos of how I did it.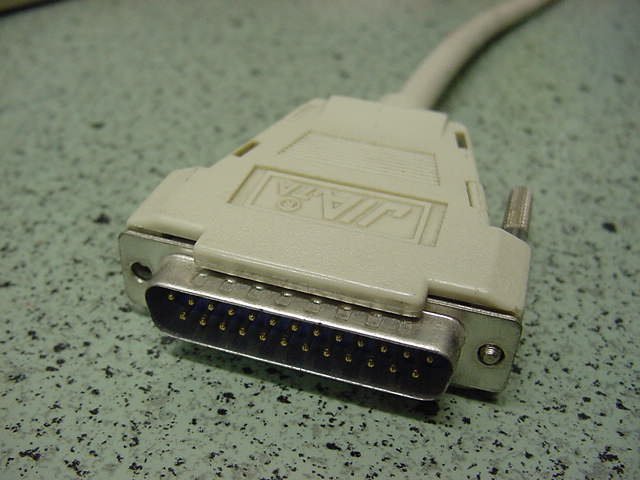 Plug from the end of an old parallel cable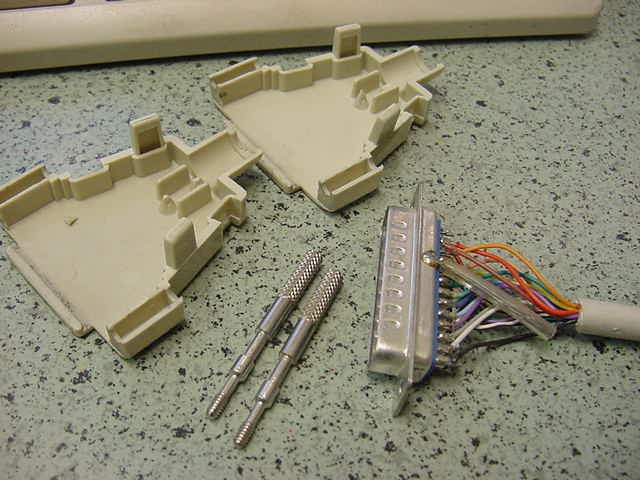 Disassembled plug. Screws can be discarded.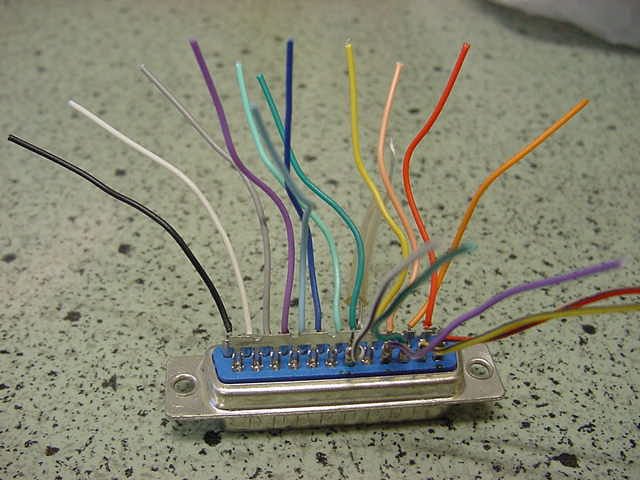 Back of DB25 after opening assembly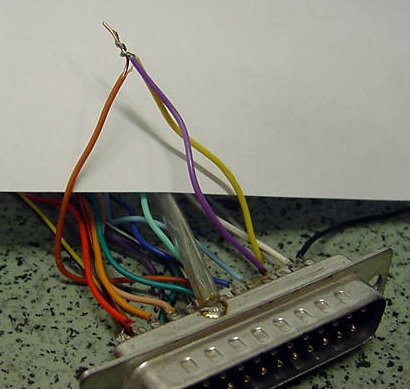 Example of three-wire join before soldering.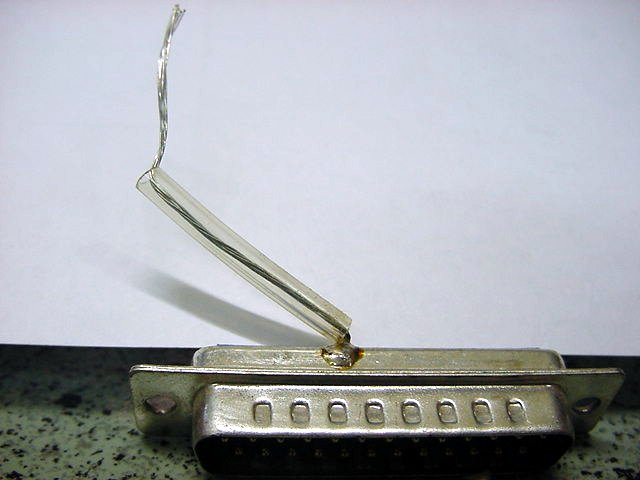 Shield Cable - not used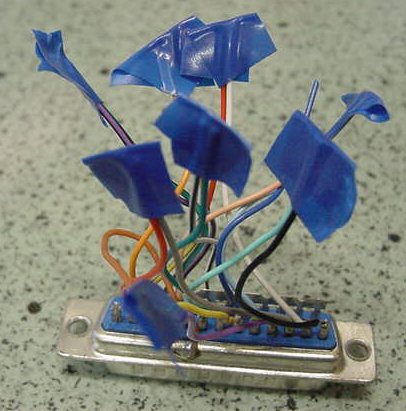 Soldered connections, taped for insulation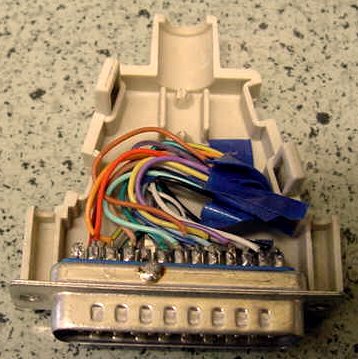 Wires folded safely inside plug assembly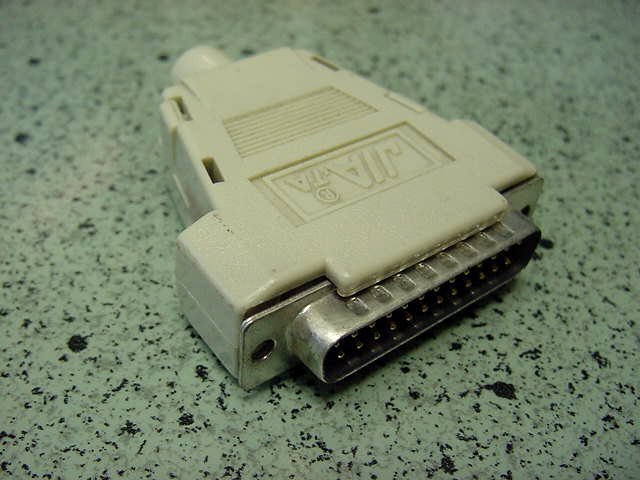 Reassembled plug, ready to use.